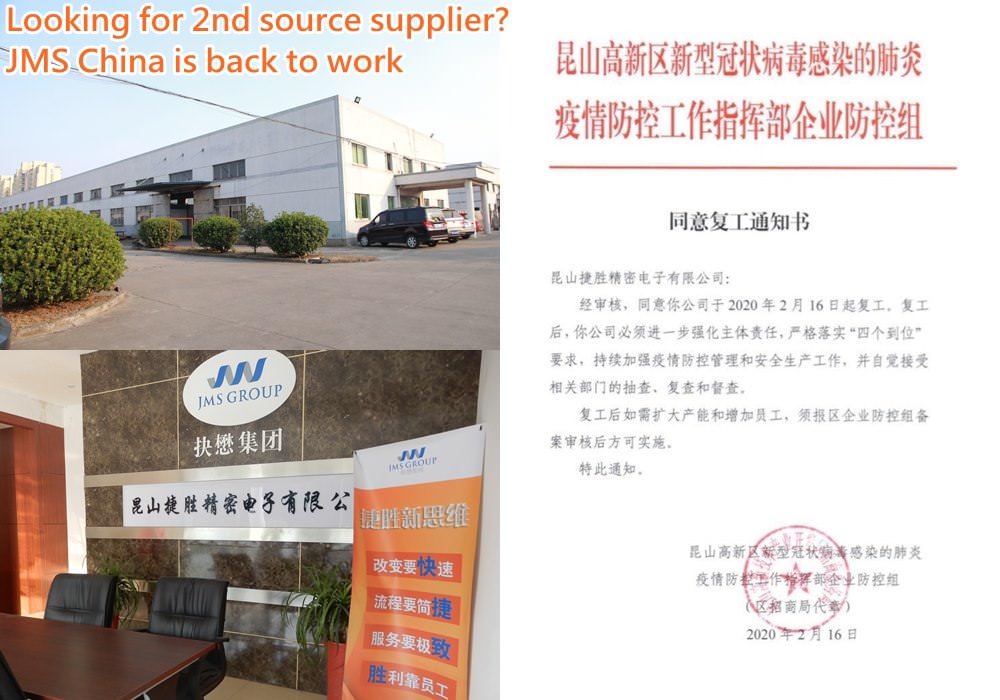 JMS have 2 factories in China, today we would like to share that JSS Kunshan factory is permitted to work. If you are looking for 2nd source supplier of stamping / spring. It is the right time to know JMS.
To prevent corona virus defection, JMS employees will have
✅ Propagate corona virus updates
✅ Prepare 75% Disinfection Alcohol to sterilize
✅ Mask
.
If you have any concerns, welcome to contact us.
JMS' Product: CNC Machining|Customized Stamping Parts|Customized Precision Springs|Customized Metal Wire|Stainless Straws
JMS' Competency: Capability|Equipment|Certification|Technology Articles|Spring Formula|Contact JMS
More about Us: JMS Website|YouTube|LinkedIn|Facebook|Twitter|Alibaba.com|Taiwantrade.com